You are here
The 2020 Rome Charter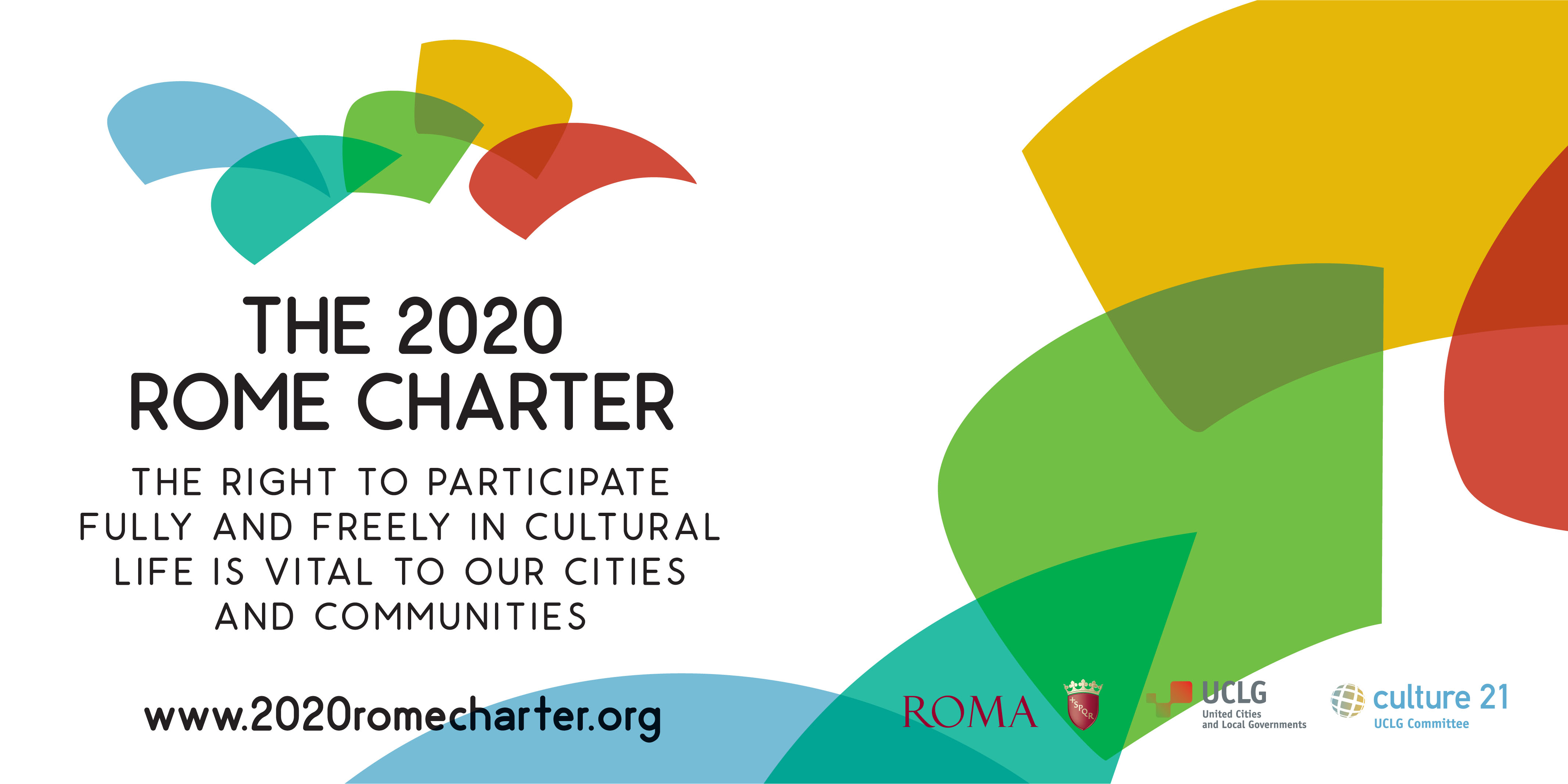 The UCLG Culture Committee and the City Council of Rome have been working together to elaborate "The 2020 Rome Charter. The Right to Participate Fully and Freely in Cultural Life is vital to our Cities and Communities", as a contribution to the global conversation on culture and development.
The Charter is the result of a large consultation process that included several online expert meetings and seminars with key cities, organisations, experts and networks, organised between April and October 2020.
The Charter was first launched on 29 May 2020, on the occasion of the Executive Bureau of UCLG. Its final version will be officially presented in Rome on the occasion of the Rome Hybrid Conference (online and in Rome) on next 1-3 October 2020. 
The document is available in English, French, Spanish, Italian, Croatian, Russian and Turkish.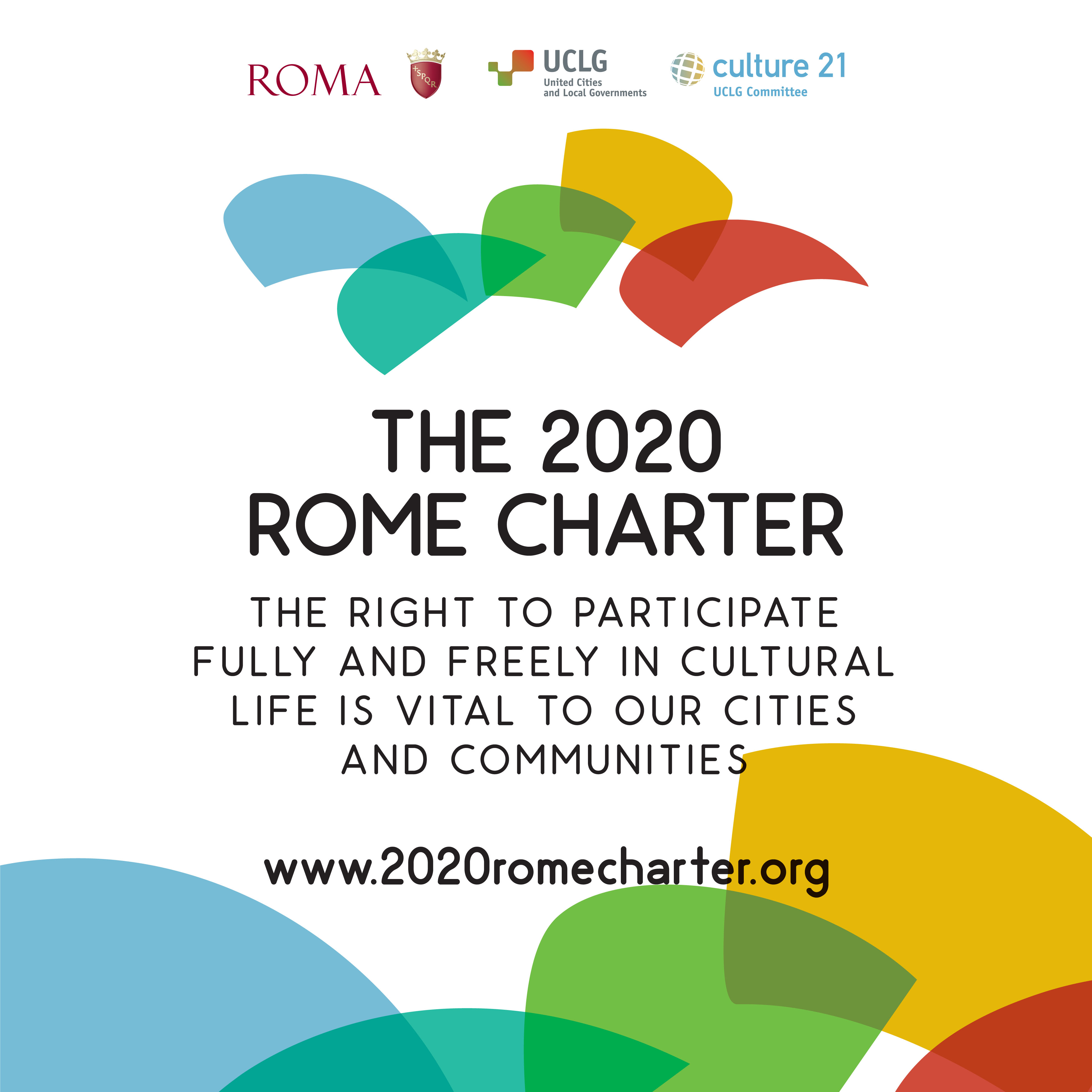 Link
---
2020 Rome Charterb - first public draft 
See the dedicated website for more information: www.2020romecharter.org/