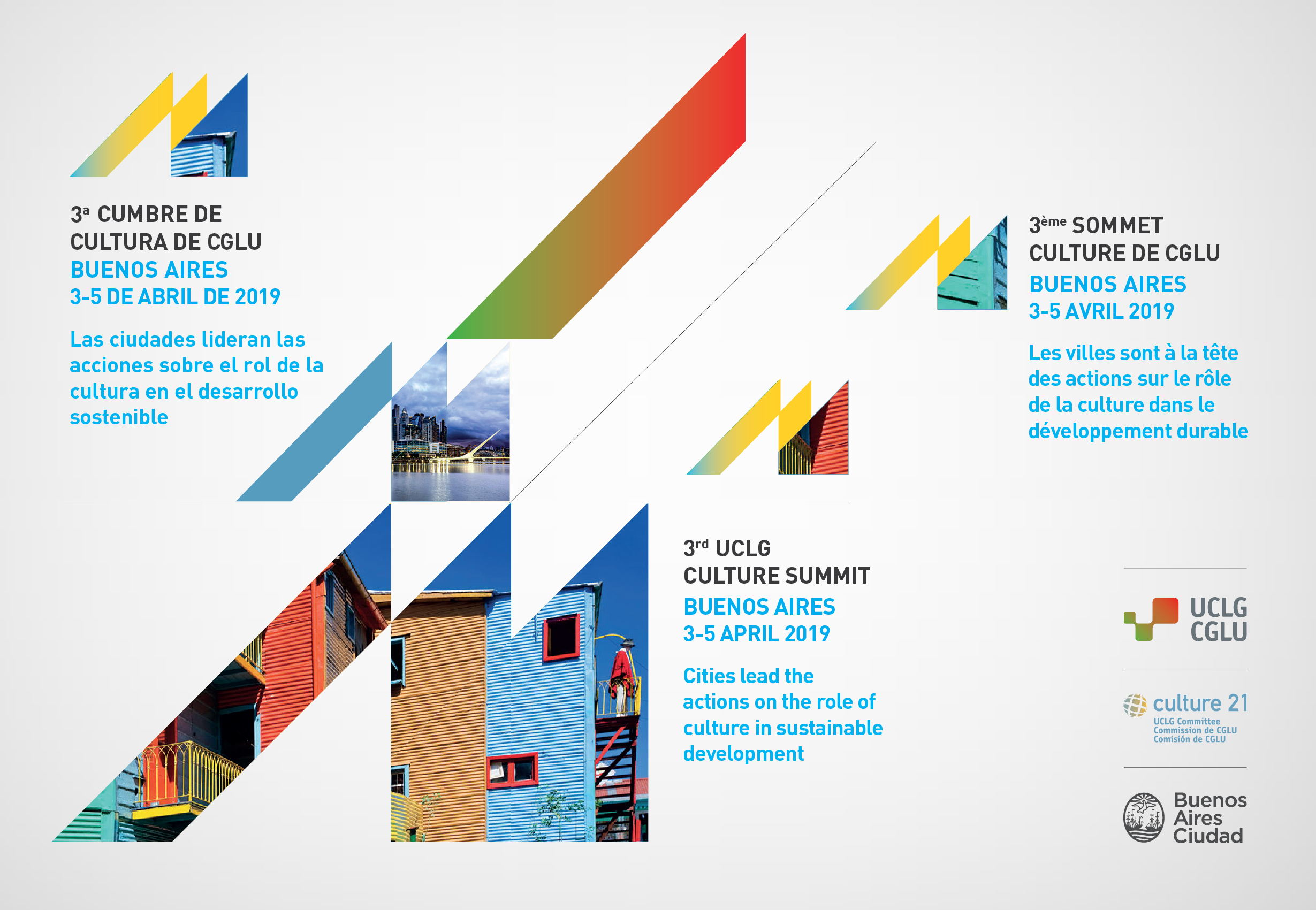 Following the success of the first and second Culture Summits, and considering the growing importance of culture in the framework of sustainable cities, the Executive Bureau of UCLG has decided to convene a third UCLG Culture Summit in 2019.
 
The UCLG World Council, held in Hangzhou (China) from 6 to 9 December 2017, agreed that the third UCLG Culture Summit will be held in 2019 in the Autonomous City of Buenos Aires (Argentina).
 
The UCLG World Secretariat was mandated to explore the UCLG Executive Bureau be held in conjunction with the Summit.
The UCLG Culture Summit is a unique global event, sends very strong messages on the role of culture in development and provides a remarkable international visibility to the city / region / local government that hosts the event. The programme of the Summit, to be elaborated between the UCLG Committee on culture and the host city, will emphize that culture is an integral part of sustainable cities, and will promote the sharing of experiences and innovations from cities accross the world.
The background document, the Terms of Reference as well as the first pressnote on the Summit are available below.
---
Background document
3rd UCLG Culture Summit - Background document.
---
Document
3rd Culture Summit of UCLG - Terms of Reference.
---
Pressnote
3rd UCLG Culture Summit - Pressnote.