You are here
2020 Rome Charter - Relive the Conference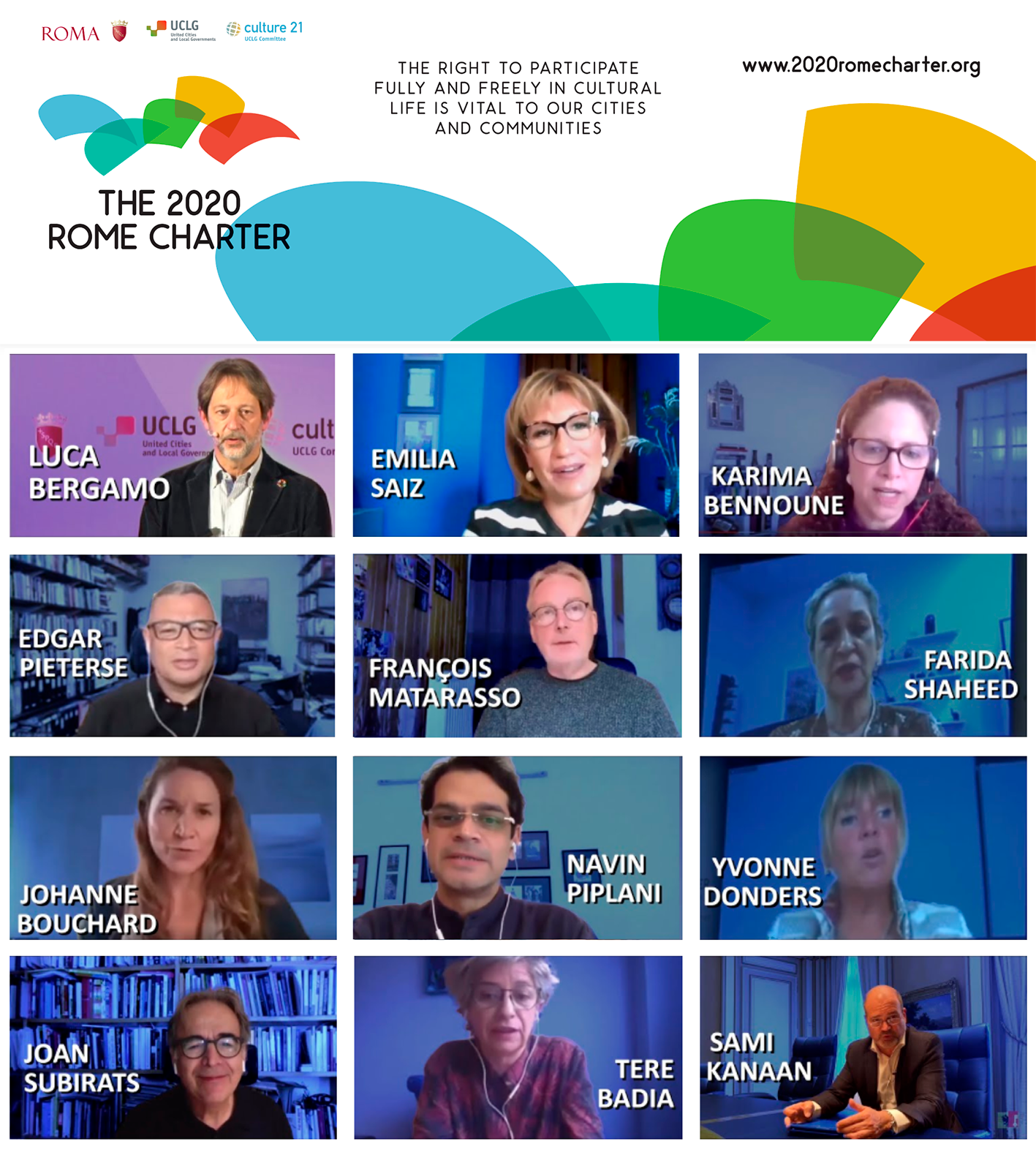 On last 1-3 October 2020, the City of Rome together with the Committee on Culture of UCLG held the Hybrid 2020 Rome Conference, where the result of the 2020 Rome Charter participatory and cocreation process came to an end and was officially presented to the public. 
Three days of debates, international interventions and dialogues dedicated to discuss the implications of the 2020 Charter of Rome in the development of sustainable cities and communities through participation in culture were held.
The Conference permitted to share over 50 stories and to have a collective reflection on how to build and develop better societies for the future, around the Right to Participate Fully and Freely to Cultural Life as Vital to Our Cities and Communities.
The Conference can be watched again on the 2020 Rome Charter website, either by session and/or by key intervention of main panelists.