You are here
5th UCLG Culture Summit: Terms of Reference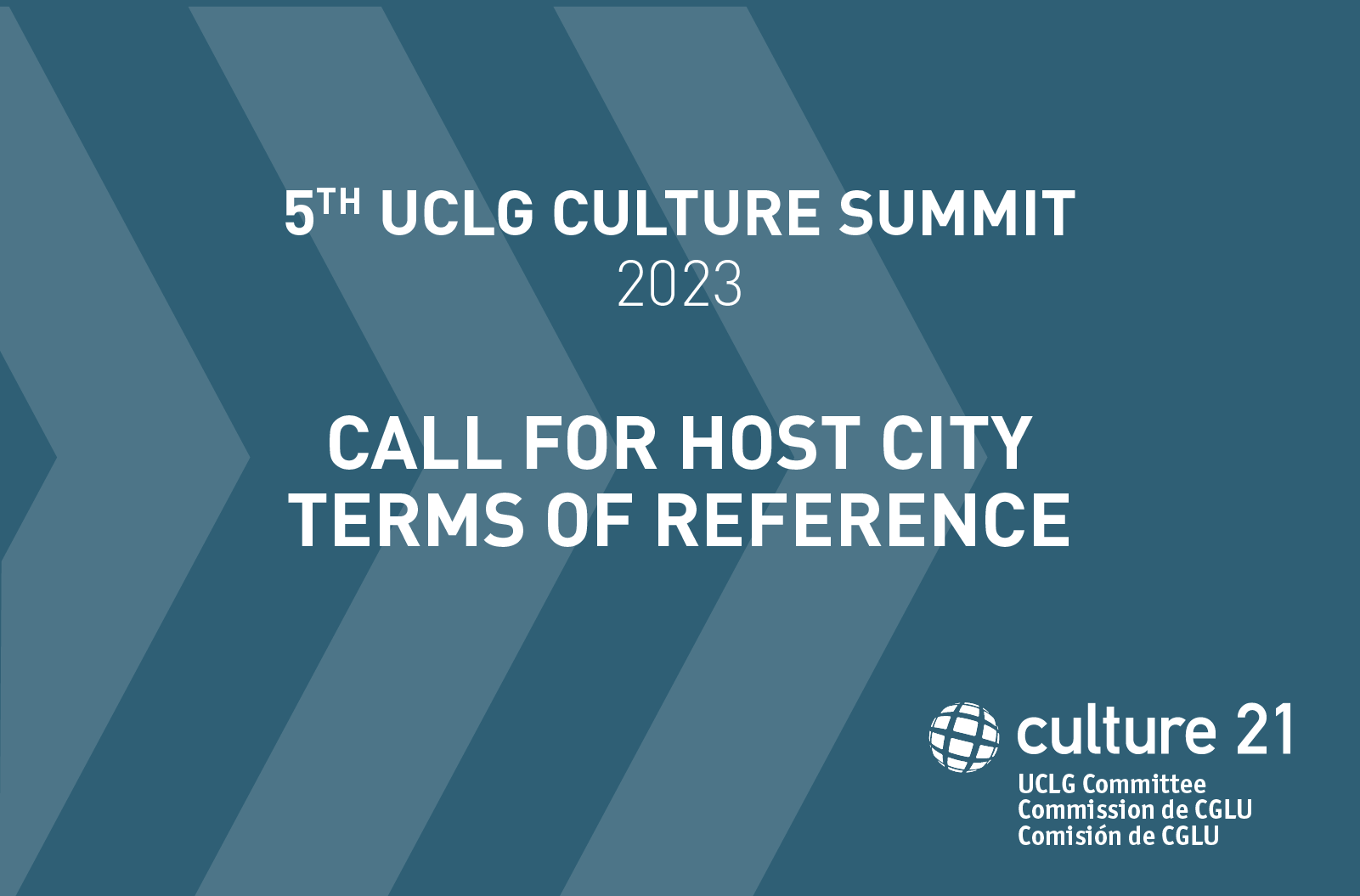 The Culture Summit has become a major event for UCLG. After the success of the Summits previously held (Bilbao in 2015, Jeju in 2017, Buenos Aires in 2019 and Izmir in 2021), and considering the growing importance of culture in the framework of sustainable cities, UCLG has decided to convene a 5th UCLG Culture Summit in 2023. 
The UCLG Culture Summit is a unique global event. It responds to the growing importance of culture in local development, a fact that is being evidenced in all continents at least since the beginning of the 21st century, and more than ever since the recent global crisis generated by the Covid-19 pandemic. 
We invite you to check the Terms of Reference of the 5th UCLG Culture Summit. Direct or indirect members of UCLG can apply by 2 September 2022 in writing to the UCLG World Secretariat: UCLGExBu@uclg.org, putting in copy: culture@uclg.org.