You are here
British Council report - The Missing Pillar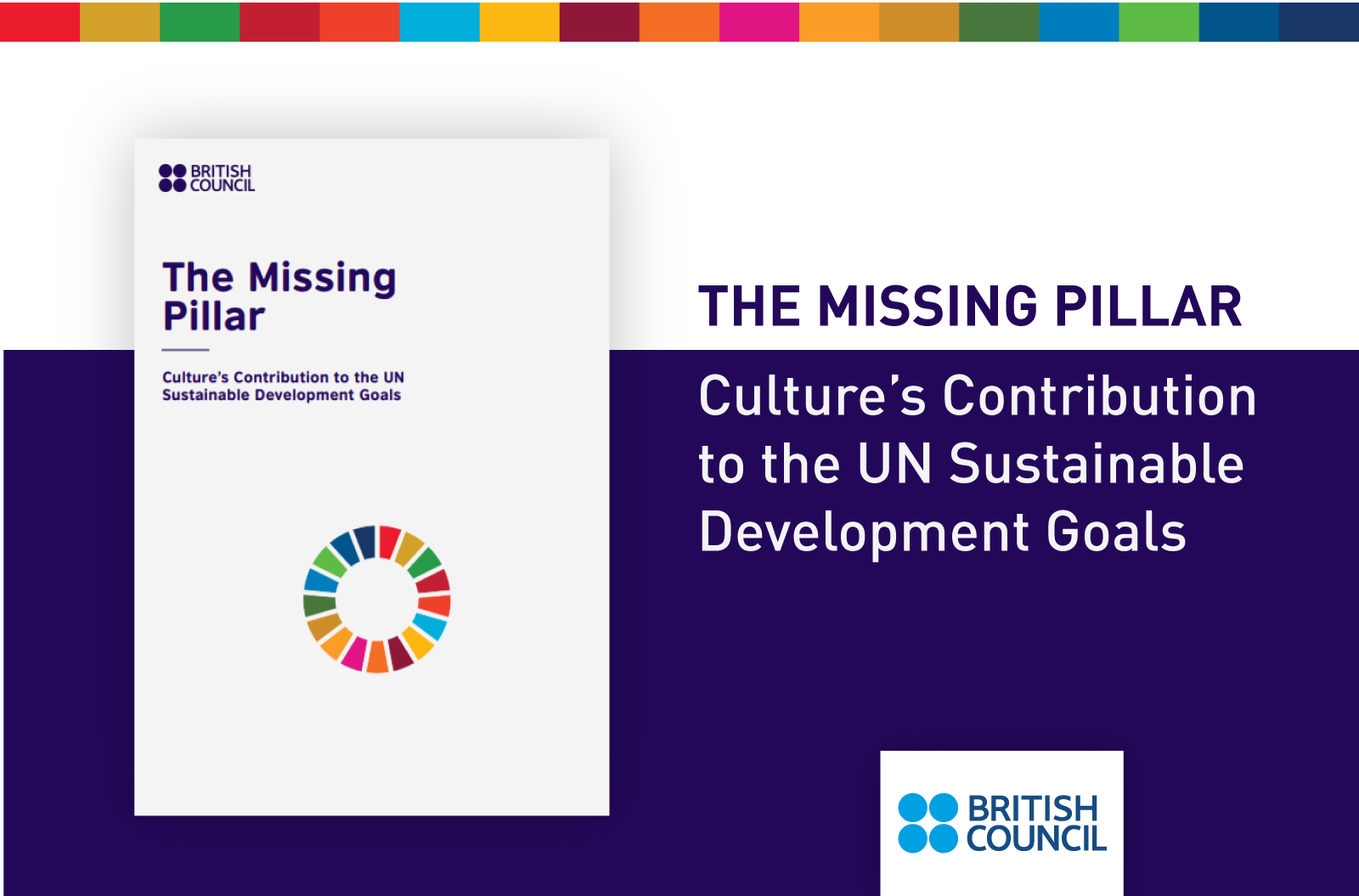 In last September, the British Council published a very important report entitled "The Missing Pillar. Culture's Contribution to the UN Sustainable Development Goals".
The report explores the place of culture in the SDGs through research, policy and practice. It analyses where arts and culture as a sector and as a creative process can fit within a number of goals, including their targets and indicators. 11 British Council programmes provide examples of cultural initiatives around the world, tackling a variety of issues and cutting across sectors, such as sustainable fashion, creative inclusion, and cultural heritage protection. 
The recommendations from the report advocate for the SDGs to be more accessible to the cultural sector, for them to be embedded in the delivery of cultural initiatives based on local needs, and for their impact to be measured accordingly. The report recommends taking an inclusive approach, involving communities and local actors to understand cross-cutting needs and ecosystems to ensure sustainability. It also calls for a focus on digital technologies to raise awareness and a clearer response to the climate emergency from the cultural sector.
This report is a tool to increase understanding of the link between arts and culture and sustainable development. It is a first step at framing the impact of our British Council programmes alongside the SDGs, while keeping on advocating for the value of culture as a fourth pillar of sustainable development and a key part of cultural relations.
More information here.