You are here
City Arts, Culture and Heritage Agencies Meeting the Climate Emergency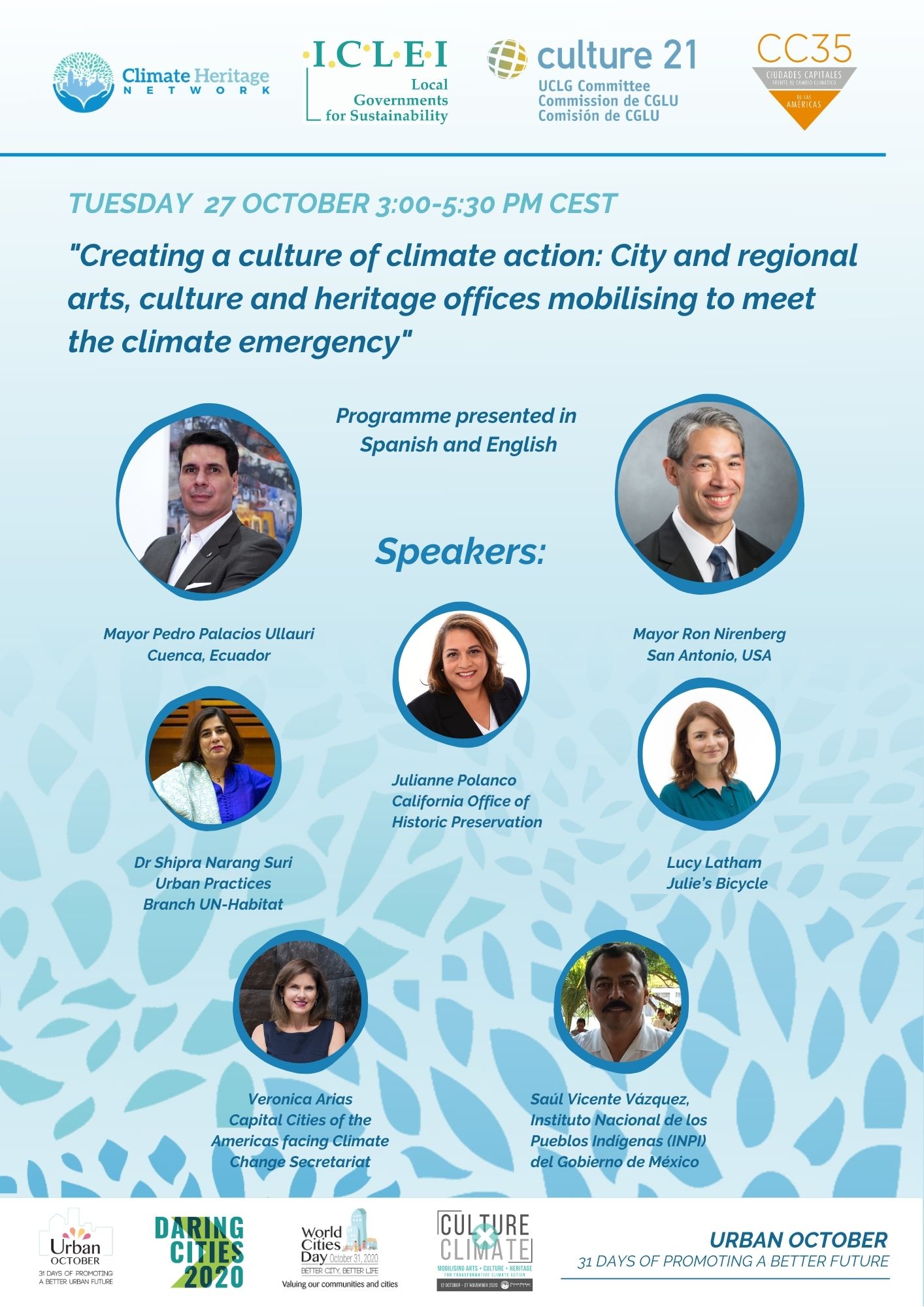 The Culture Heritage Network will organise on next 27 October 2020 (2:00 PM – 4:30 PM CET) the parallel session "Showcasing exemplary local climate action by city and regional arts, culture and heritage offices mobilizing to meet the climate emergency" in the context of Daring Cities 2020 Forum on the occasion of World Cities Day.
Culture and heritage give voice to equity, creativity, values, memory, spirituality, and tradition across both time and space, themes that are essential for transformative change in cities. And yet, the role of culture in climate action is not well understood.
This gap is evidenced by a practical reality: while the culture and heritage sectors are important institutions in many communities, their expertise is not well mobilized in support of climate action.
Increasingly, however, arts, culture and heritage agencies of cities and regions are flipping this paradigm. This panel will showcase exemplary local climate action by culture authorities from around the world in addressing the climate emergency, from adaptive and resilience-building measures to climate change mitigation efforts.
This event will be presented in Spanish and English and will include two separate breakout sessions (one in each language) out of which one will be facilitated by the coordinator of the Committee on Culture of UCLG.
More information and registration here.