You are here
Culturopolis in Barcelona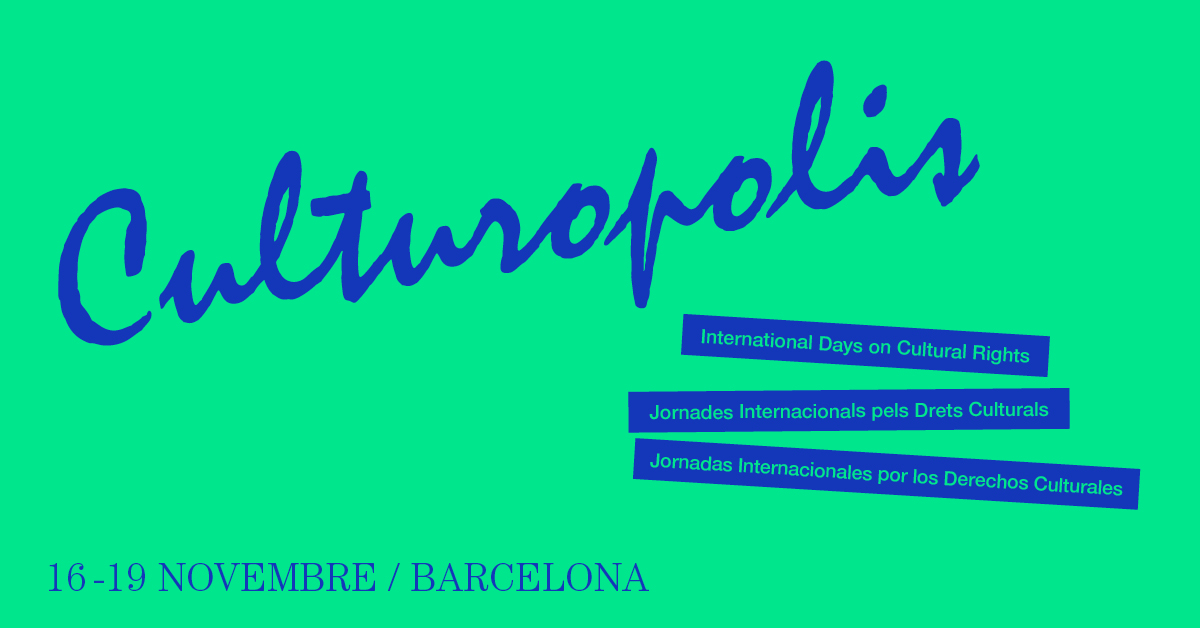 On next 16 to 19 November 2022, the City of Barcelona will organise the International meeting 'Culturopolis: International Days on Cultural Rights'. 
In this context, two calls have been launched:
Call for projects:  Culturopolis will showcase local and international/European projects working on cultural rights and, more specifically, on the interrelation of the rights of access and participation in cultural life, cultural work, sustainability, diversities, participation and communities, and digital environments. 
Until 15 July 2022.
Call for papers: The academic congress will aim at facilitating all types of agents researching on the theme of cultural rights and, above all, the exchange and transfer of knowledge with society.
Until 15 July 2022.
For more information, please check the dedicated webpage of the meeting here.