You are here
ENCC Webinar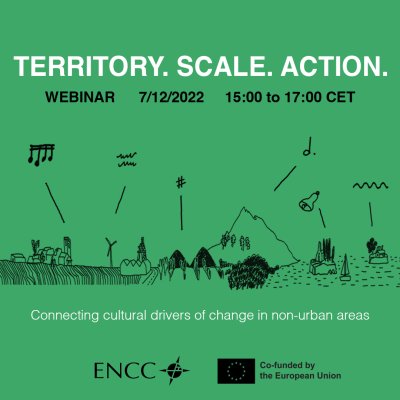 On next 7 December 2022, from 15:00 to 17.00 CET, the European Network of Cultural Centres (ENCC) will organise a webinar on "Non-urban culture".
This peer-learning webinar will be dedicated to showcasing and interacting with promotors of large scale cultural projects (IN SITU, SPARSE, CORAL ITN), which have the ambition to support Cultural and Creative Industries (CCIs), cultural professionals and civil society in non-urban areas. It will also allow to introduce a number of innovative place-based practices and examine them along the three dimensions of territory, scale and action.
More information on the agenda of the webinar can be found here. Register here.