You are here
HLPF side-event 2021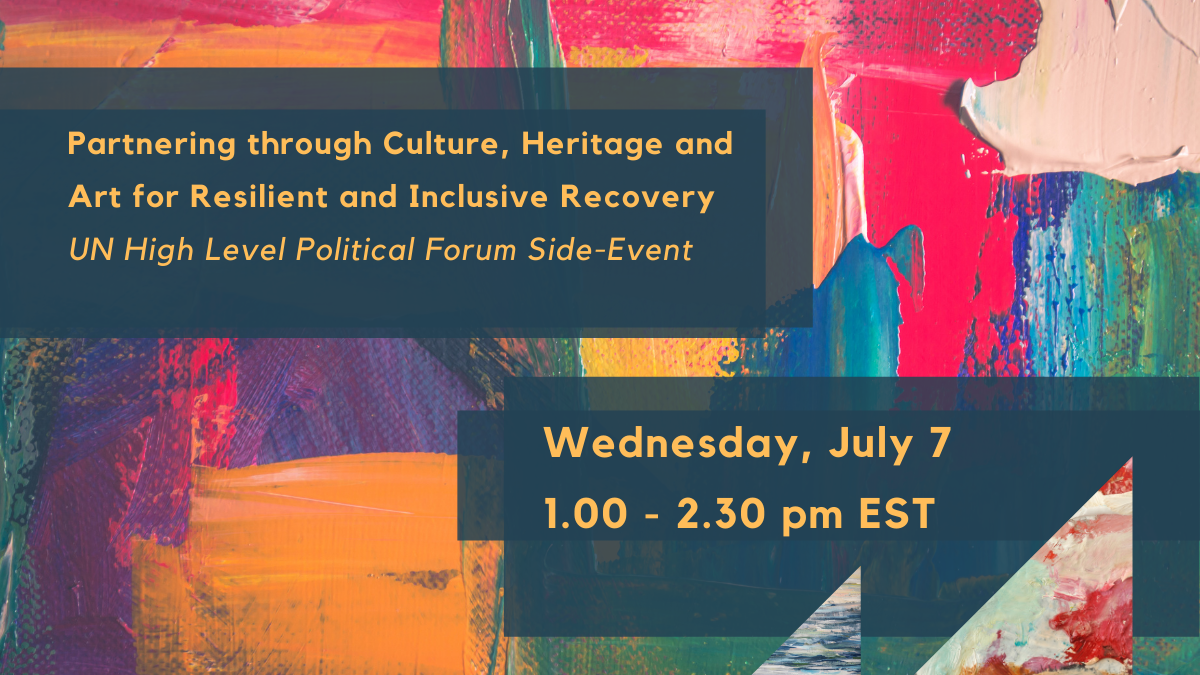 IFLA and partners organise a side-event entitled 'Partnering through Culture, Heritage and Art for Resilient and Inclusive Recovery' at the HLPF 2021 on next 7 July. This event follows on from the High-Level Event organized by the President of the UNGA on 21 May, 2021, and the #Culture2030Goal side event at HLPF 2020.
The session will look at how partnerships with the culture sector can accelerate sustainable development in the Decade of Action, while supporting the cultural life of our communities, and safeguarding our heritage for future generations. What partnership models are possible? How can unique strengths be combined? What lessons can be shared? The session will bring together representatives of local and national governments, civil society and experts, each with experiences that can help build a global sense of how partnering through culture can power resilient and inclusive recovery.
More info available at https://sustainabledevelopment.un.org/index.php?page=view&type=20000&nr=...
Registrations here.
See the programme here: