You are here
IETM report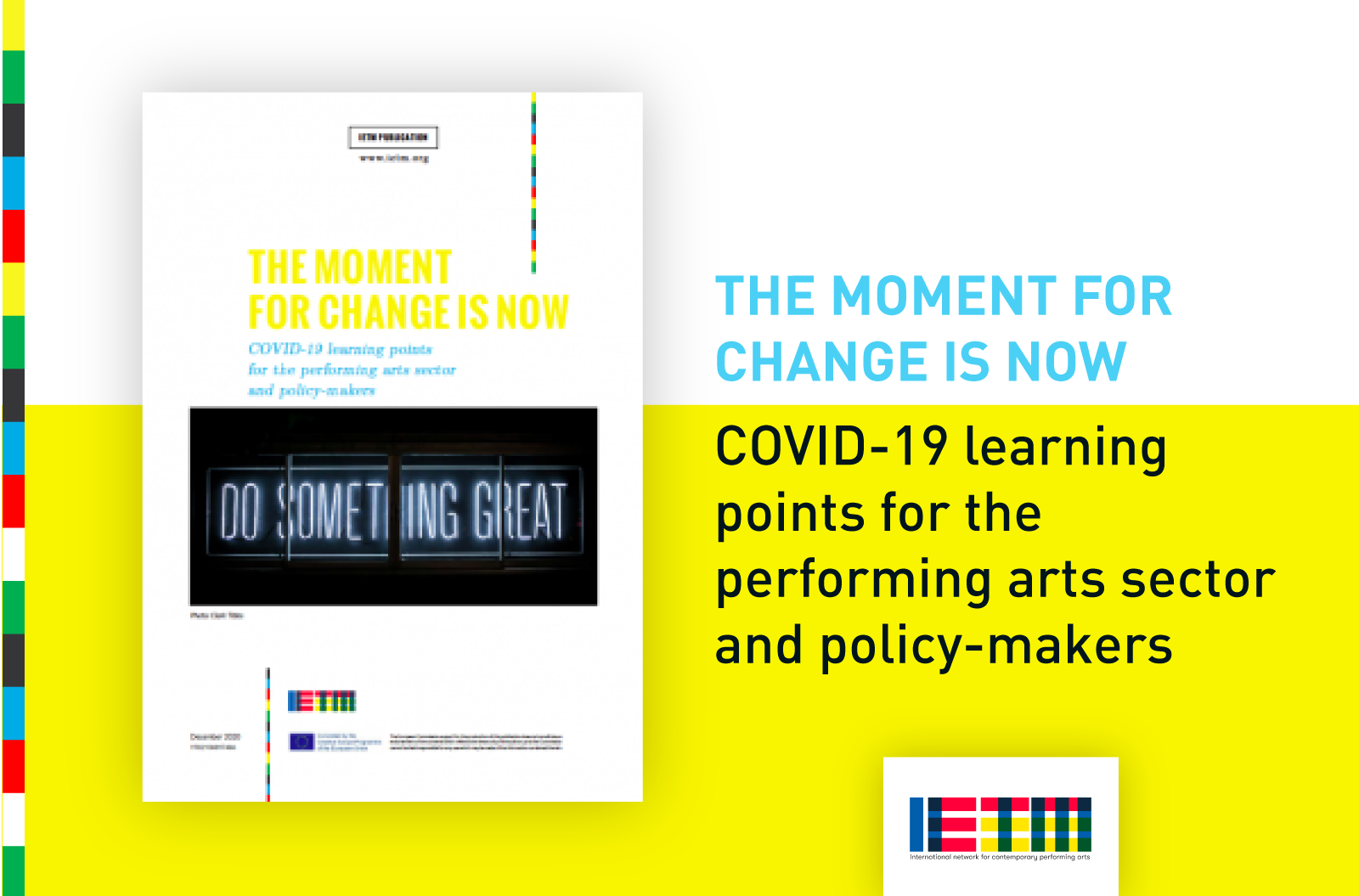 The IETM has recently published a new report entitled "The moment for change is now. COVID-19 learning points for the performing arts sector and policy-makers".
The report explores how the performing arts sector has been adapting to the pandemic and attempts to identify some of the interesting solutions for survival which should be scaled up and brought into the post-pandemic future. It also provides recommendations to policymakers on how to support the sector today, in the near future and in the longer term, and how policies and funding programmes should be reexamined in light of the COVID-19 crisis. The publication is a quick look back over the past several months, a snapshot of what we have learned so far, and an attempt to imagine a better future.
More information here.