You are here
The Missing Pillar Talks: Common Sense and The Community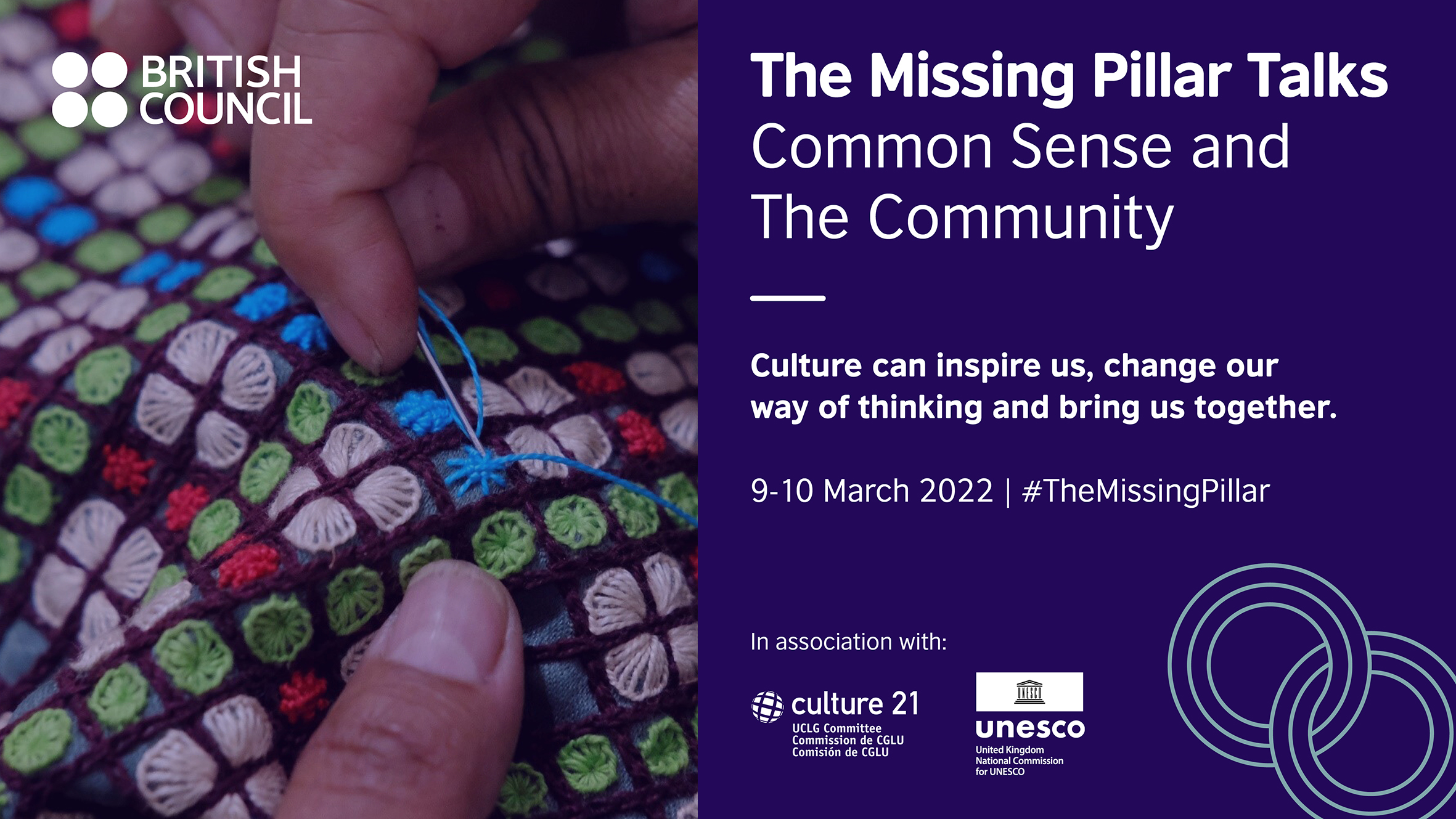 Cultural practices and the creative economy have incredible potential to shape a greener, fairer, safer, more inclusive world for everyone.
Culture is a core part of what makes us human. It helps us to make sense of the world, to challenge our perceptions, and to ignite our emotions. It has the power to unite us around shared goals and inspire action for a better future.
The Missing Pillar Talks returned on Wednesday 9th and Thursday 10th March with 'Common Sense and The Community', a global programme of virtual talks, films, performances and discussions that look at culture's contribution to UN Agenda 2030 and the Sustainable Development Goals, including People, Planet, Prosperity, Peace and Partnerships. Over two half days, participants looked at how culture can inspire us, change our way of thinking and bring us together.
The 'Missing Pillar Global Talks: Common Sense and The Community' took place on 9-10 March 2022, 13:00-17:00 GMT. The Missing Pillar Talks are organised by the British Council in association with the United Kingdom National Commission for UNESCO (UKNC) and the Culture Committee of the United Cities and Local Governments (UCLG).
The full programme of the meetings is available here.