You are here
New MOOC on Culture and Gender Equality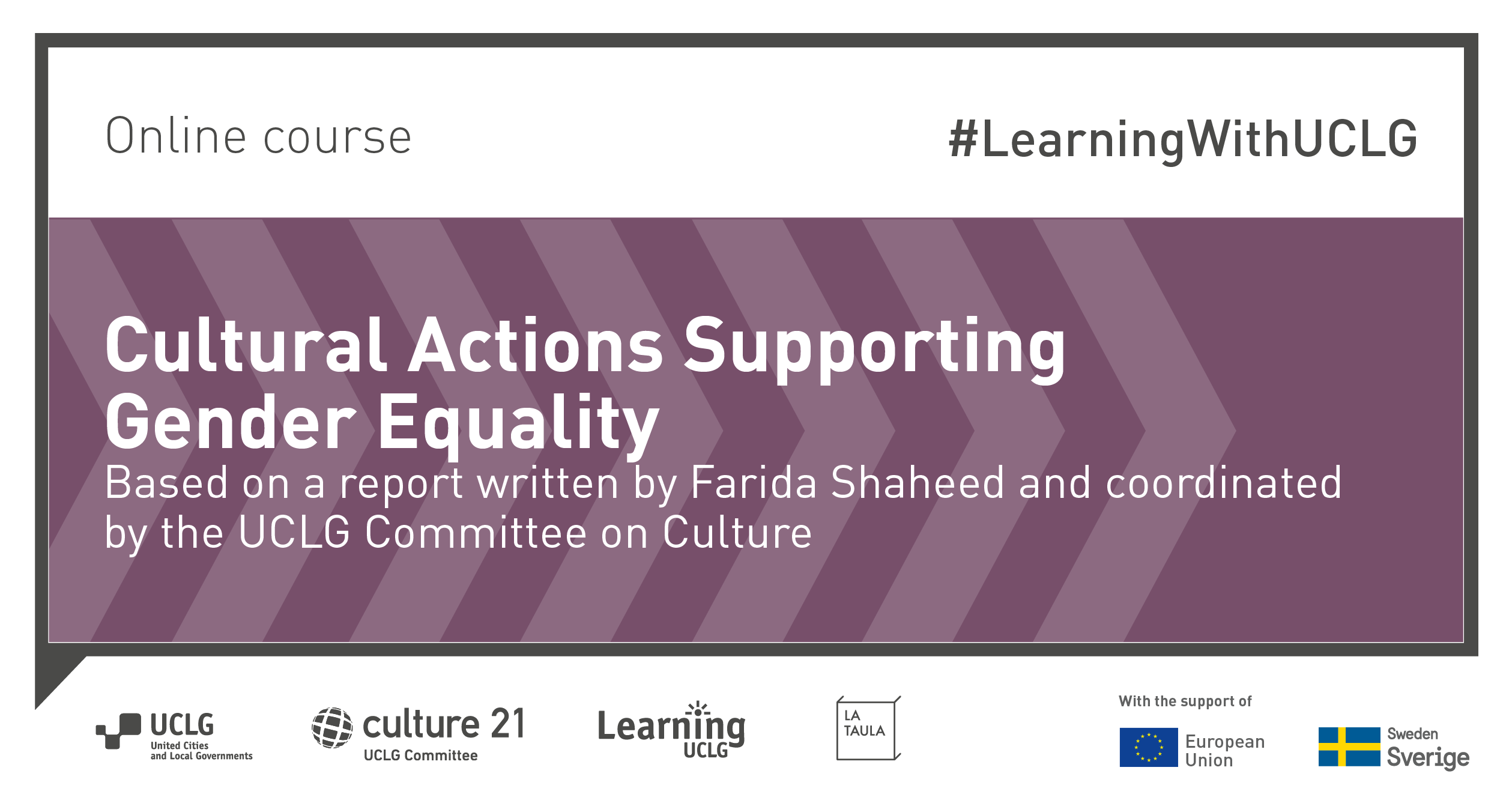 The Committee on Culture of United Cities and Local Governments (UCLG) is happy to release a new Massive Online Open Course (MOOC) on Culture and Gender Equality
Hosted on the UCLG Learning platform known as #LearningWithUCLG, our MOOC explores the role of Cultural Actions to Support Gender Equality in Cities and Territories, and provides a cultural perspective to addressing women's rights and gender-responsive policies for sustainable development. It is based on the report on 'Cultural Actions Supporting Gender Equality in Cities and Territories' coordinated by Farida Shaheed, former UN Special Rapporteur on Cultural Rights and published in late 2021.
This course aims to introduce the contents of the report to an audience of local government practitioners, women's rights advocates and people interested in this subject. The modules of this online course are intended to be a good practice guide for municipalities and governments around the world who are putting into practice how to make their cities and territories more inclusive and egalitarian.

What will you learn in this MOOC?
The main policy and global agenda frameworks for local cultural action in the field of gender equality.
Three key pathways to advance transformative policies with regards to gender equality from a local government perspective, including: institutional and governance arrangements; public spaces and values-oriented interventions; and new cultural activities modalities
The role of the global municipal movement in advancing gender equality.
The MOOC is open to anyone interested in learning on the relation between culture, local public policies and gender equality. It is free of charge, available in English, and it includes a completion certificate.
You can access the MOOC at: https://learningwith.uclg.org/p/cultural-actions-supporting-gender-equality-in-cities-and-territories