You are here
New report on culture and climate resilient development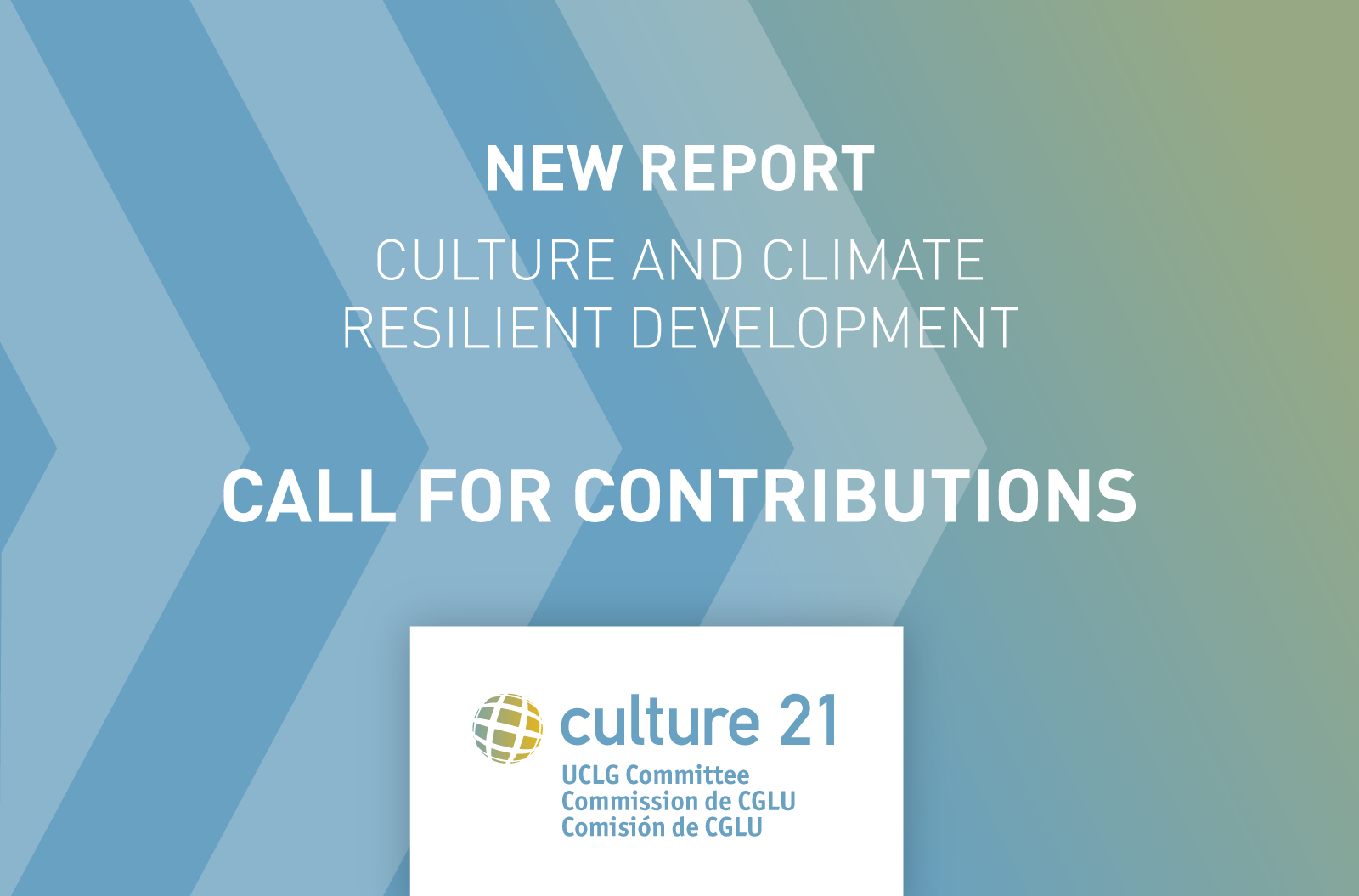 The world cannot afford divergent 'sustainable development' and 'climate action' agendas but rather these two must be fully integrated. In line with Culture 21 Actions (which includes a full Commitment devoted to "cultural factors as accelerators of environmental responsibility"), we are promoting a report on "the Role of Culture in Climate Resilient Development" providing ground breaking policy evidence for the role culture and heritage can play in integrating the sustainable development and climate action agendas.
This research work will be led by Andrew Potts, coordinator of the Climate Heritage Network – CHN. The report will be informed by UCLG and UCLG Culture Committee policy documents and resources, and by contributions of UCLG members and consultation mechanisms, as well as the CHN's Working Group 5, on the latest elements of the international debate on Climate Resilient Development. A draft report will be presented at the 4th UCLG Culture Summit in Izmir, and the 2021 United Nations Climate Conference (COP26) in Glasgow.
UCLG Culture Committee will welcome the contributions of cities and local and regional governments to this initiative on one or more key policy areas identified in the concept note of the report, including policies, programmes or projects recently implemented at the local level and which constitute inspiring achievements in this field.
We invite UCLG member cities and local and regional governments, as well as partners and friends to send us their contributions through this survey by 7 July 2021 at last.