You are here
New report on culture and climate resilient development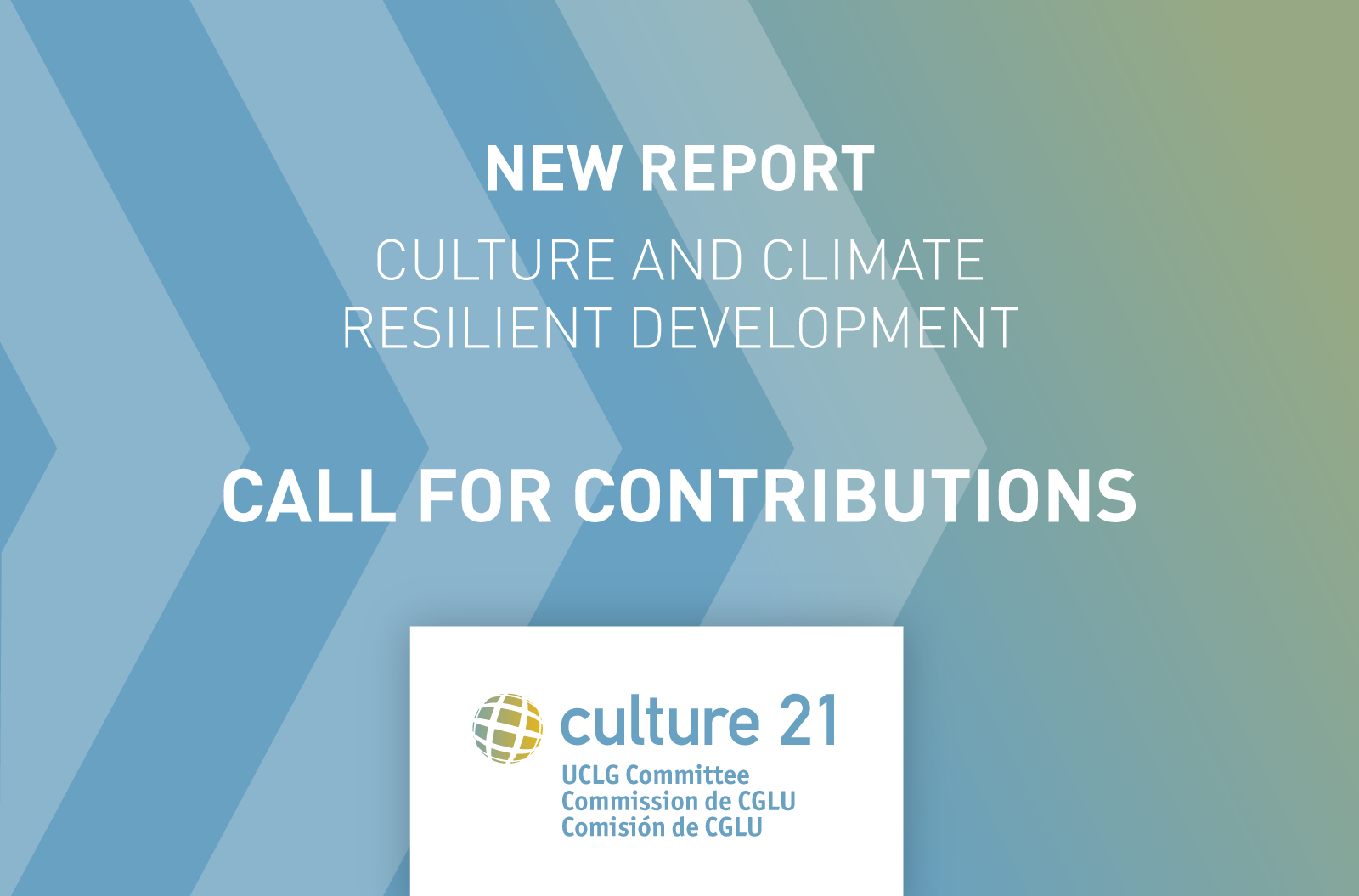 The world cannot afford divergent 'sustainable development' and 'climate action' agendas but rather these two must be fully integrated. In line with Culture 21 Actions (which includes a full Commitment devoted to "cultural factors as accelerators of environmental responsibility"), we are promoting a report on "The Role of Culture in Climate Resilient Development".
The report "Culture in Climate Resilient Development" is an attempt to document the initiatives of cities and local or regional governments from all continents on cultural policies, sustainable cities and climate resilient development. It includes a diverse pack of case studies from all across the world and addressing the whole set of the 2030 Agenda Sustainable Development Goals (SDGs). This document was open for contributions until July 2021.
This report has been commissioned by the UCLG Culture Committee in collaboration with the Climate Heritage Network (Working Group 5). It has been jointly coordinated by Andrew Potts (Climate Heritage Network - CHN) and the Secretariat of the Committee on Culture of UCLG.
The report was presented as a draft on 9 September 2021 at the UCLG Culture Summit held in Izmir and Online, at the workshop session "Culture and the Climate Emergency. Local Experiences towards COP26". The final version was published on 5 November 2021.