You are here
In Situ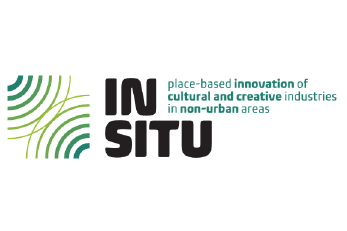 The Committee on Culture of UCLG has a partership with IN SITU "Place-based innovation of cultural and creative industries in non-urban areas", a 4-year project that combines research and experimental actions to advance the innovation-related practices, capacities, and potential of cultural and creative industries (CCIs) based in non-urban areas of the EU countries.
IN SITU is currently exploring how cultural and creative practices can help tackle place-based issues in six non-urban areas representing the six IN SITU Labs: Azores, Portugal; Western coastal region, Ireland; Western region, Iceland; Rauma and Eurajoki municipalities, Finland; Valmiera County, Latvia; Šibenik-Knin County, Croatia.
As an outreach partner of this project, the Committee on Culture supports a survey on 'Mapping of cultural and creative projects & selection of case studies', which aims at mapping projects proposing cultural and creative responses to key place-based issues in the six IN SITU lab locations and at identifying the two most relevant, impactful and innovative projects in each Lab location. The survey is now closed. We will keep you updated about new developments soon.
At the beginning of June, the IN SITU researchers met in Finland to present their findings and reports -- D1.1. and D2.1. -- that can be accessed through this website link.