You are here
Terrassa organises 'Preventive Creativity'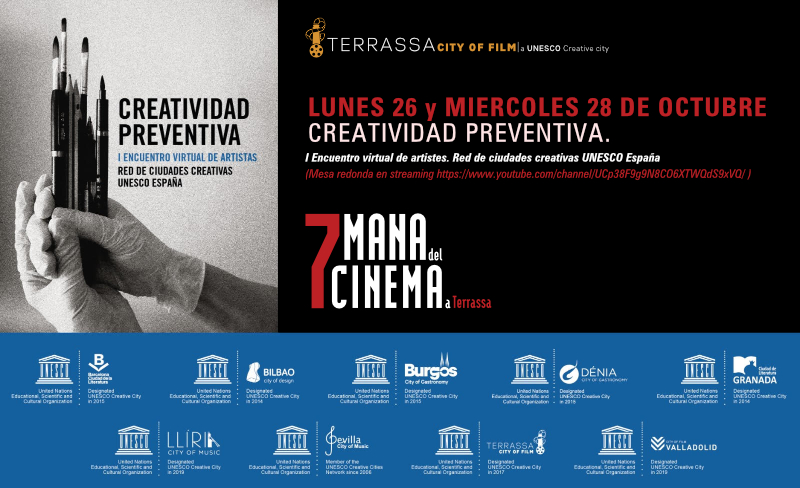 The City of Terrassa will organise the virtual event 'Preventive Creativity', where nine UNESCO creative cities will give voice to artists, creators and intellectuals in remote meetings to discuss solutions on cultural industry.
This 1st virutal meeting of artists and professionals from creative cities in Spain will be attended by experts from various creative fields, including literary creation, gastronomy, music and the film industry. Other artists from fields such as sculpture, design, drawing, architecture or painting will also participate to the event, giving insights on the growth prospects of the cultural and creative sectors, even in times of crisis. The meeting will host roundtables led by representatives from the creative cities of Granada, Burgos and Llíria in order to discuss the different realities of the cultural sector facing the current crisis, the artists' resilience in the adversity difficult situation and the role of creativity in the reconstruction of the cities for the future.
More information here.