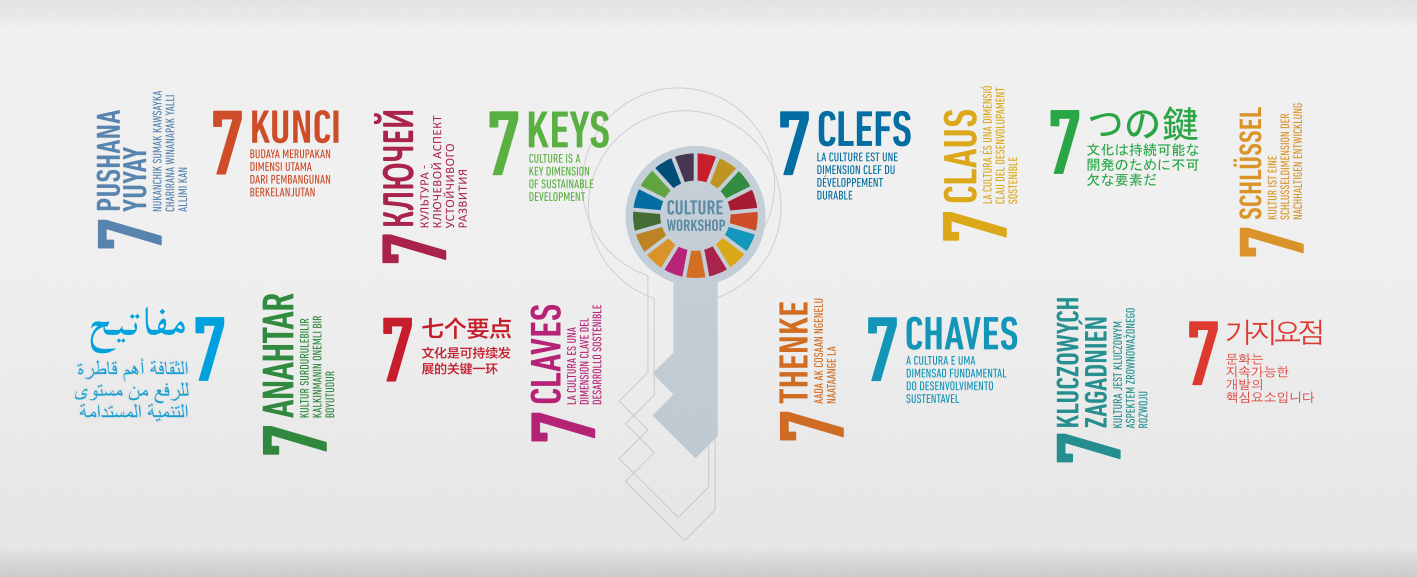 The Seven Keys is a workshop to integrate the cultural dimension in the localisation of the SDGs.
The workshop is designed by UCLG for cities, local and regional governments all around the world.
The workshop related municipal challenges with cultural assets, activities, and policies with the leneses of our Guide for Local Action on Culture in the SDGs. The participants will discuss until reaching seven "keys" that local actors can commit to localize the SDGs through culture policymaking. The most essential and concrete objective of the programme is that the seven keys are locally identified: each city / territory will have their own seven keys.
The Seven Keys is especially suitable for cities, municipalities and regions that are not familiar in analysing the relation between and the implementation of the SDGs with local Cultural Policies. After the workshop, all participants will have a shared understanding of what the SDGs are and how can they be localized from different perspectives, as well as a concrete list of achievable actions that will contribute significantly to the localization of SDGs in their municipalities.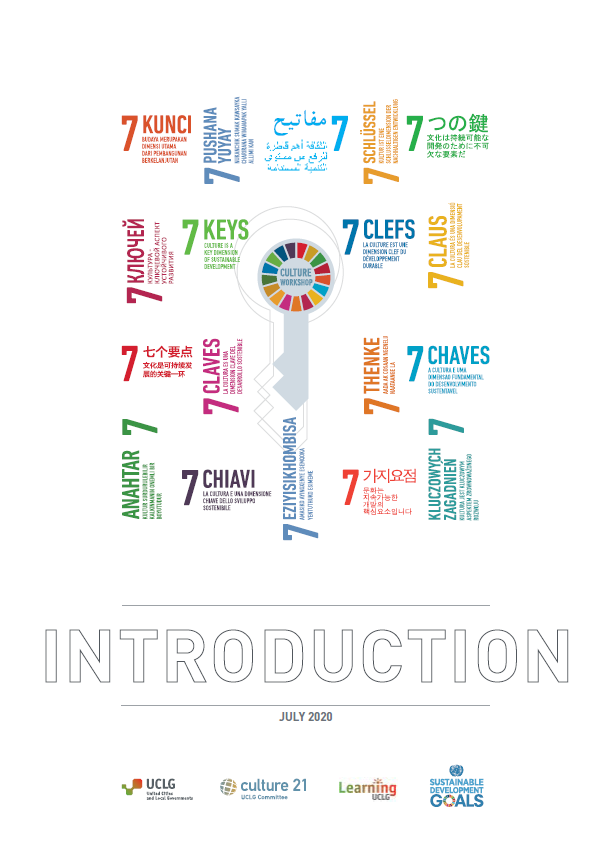 Link
---
The Seven Keys: Terms of Reference.
Do you want to host the Seven Keys workshop? Contact us.
Our Seven keys Cities are